Donna's Custom Flowers
Where Customer Service & Satisfaction Is Always Guaranteed!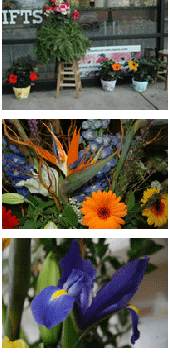 Learn more about us on our main website:
DonnasCustomFlowers.com
Our Mission is to simply design unique floral creations with botanical beauty & artistry. Our dedication and professionalism will exceed your expectations. We specialize in creating beautiful, lasting memories out of flowers. Stop by today!
Store Location:
787 S. Midlothian Road in Mundelein, IL 60060 (next to Subway)
Our Promise
Donna's Custom Flowers is known in Lake & Cook Counties for its creative floral designs and superior product quality. We guarantee 100% customer satisfaction. We expect our flowers, plants and gifts to exceed your expectations and if they do not, an immediate replacement will be made. Please feel free to contact us with any questions or comments.